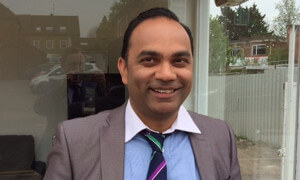 Ketan Shah Bsc (Hons.) FCA MBA
Proprietor
Ketan has over 25 years' experience in the accountancy profession dealing with owner managed businesses. He started off his career at Price Waterhouse in London where he qualified as a Chartered Accountant but quickly realised that the big smoke was not for him and moved to a small office of KPMG in St Albans where he quickly rose through the ranks to become a senior tax manager. He took a sabbatical when his son was born, completed his Masters in Business Administration and realised there was more to life than climbing the corporate ladder and became a consultant to a large motor dealer group in industry where he advised on corporate strategy (including taxation) and structuring. He streamlined the whole tax function and was offered a senior permanent role. Within a couple of months he remembered why he left the corporate world of KPMG and decided to start his own accountancy business helping other like-minded small business owners and investors/landlords.-
As well as ensuring that their accounts and tax affairs are in order and any liability minimised Ketan uses his vast knowledge form his accountancy and MBA qualifications and experience to deal with all manner of clients' problems; finding solutions and communicating these to clients in a clear, efficient and cost effective manner.
Ketan is a fellow of the Institute of Chartered Accountants in England & Wales and also a member of their tax faculty.
Outside of the office Ketan can be found either watching Tennis or on a tennis court trying to play Tennis!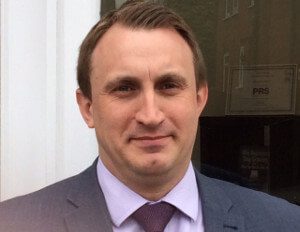 Steven Howe MICB CB.Dip
Client & Practice Manager
Steven has worked in accountancy for over 15 years, progressing through the ranks to gain a wide experience of accountancy and tax issues. He is a member of the Association of Chartered Bookkeepers.
His personable and patient manner makes him very popular indeed with clients.
Steven always goes the extra mile to help clients with his extensive knowledge of accounting and most bookkeeping software on the market (such as Kashflow, Quickbooks, Xero; and the dreaded SAGE!).
This will stand all our client in good stead with the introduction of Making Tax Digital – we can safely say that our clients cannot be in better hands to deal with the added burdens that will bring to them.
Outside of the office, Steven enjoys watching every sport under the sun and also travelling with his young daughter. His most recent travel has been to Australia visiting close family and where he spent over a year travelling in his youth.
Ketan recalls that what made Steven stand out from the crowd when he was recruiting soon after he started his own accountancy practice was, when asked why he wants to come back into the Accountancy professions, Steven's reply that he just wanted to make his daughter proud. With 2 young children at the time, this really struck a chord with Ketan – and this is the ethos of 1-2-1 TaxAccountants – we realise that everything our clients do is not just for them but mostly for their family, so if we can help our clients (be it by saving tax or by saving them time in by dealing with their compliance responsibilities); we are also helping their families. We hope and strive to really improve our clients' quality of life and, pardon the pun, "make tax less taxing!".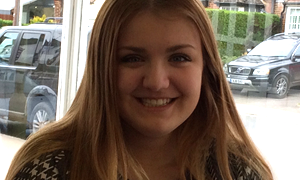 Shannon Louise Hooker AAT
Payroll and Practice Senior
Shannon works flexible hours organising clients and their bookkeeping, dealing with Bookkeeping and Payroll. She is a Member of the Association of Accounting Technicians.
Shannon is a shining example of youthful enthusiasm. She suffers from quite a debilitating condition – Chronic Pain Syndrome – but through regular monitoring, counselling and exercise manages it without ever complaining or feeling sorry for herself. She has such a bubbly character and zest for life we often have to tell her to stop being so happy – she's at work!.
Shannon enjoys spending time with her family. She has a keen interest in Country & Western music and her life-long dream is to visit Kansas City in the USA to watch her idols Lennon and Maisy – we did say that Shannon is no ordinary teenager.
Coronavirus (COVID-19) update
---
As a valued member of our community, we appreciate the trust you place in us to make sure all your critical services continue.
We are committed to an evidence-led and common-sense approach to containing the coronavirus outbreak and mitigating its impact on employees, customers and our wider business operations.
Please be assured we are preparing for our services to continue as normal. We have business continuity plans in place to minimise the risk of infection and make sure we can continue to deliver a business-as-usual service to our customers should an infection occur at an office. These include implementing clear guidelines for employees, providing support and advice for anyone who needs to self-quarantine, and issuing guidance on following safe hygiene practices across the organisation.
You can find further information on Covid-19 below to keep you updated:
Close